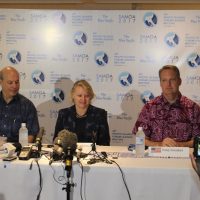 The head of the US delegation to the Pacific Islands Forum meeting in Samoa, has reiterated that the United States has not withdrawn from the Paris Agreement on climate change.
Acting Assistant Secretary of State for East Asian and Pacific Affairs, Susan Thornton said that the United States has contributed $1 billion to the Green Climate Fund and will remain engaged with regards to the Paris Agreement.
But to what extent is under review.
The prime minister of Tuvalu, which is already feeling the effects of sea level rise, said earlier this week that the Pacific islands had made much progress in negotiating terms of the agreement with former US leaders.
Prime Minister Enele Sopoaga mentioned specifically former president Obama, former secretary of state Kerry and leaders  of Congress.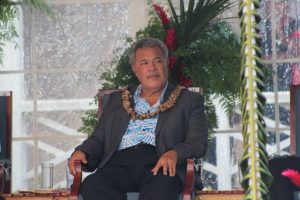 He is hopeful that the American people would do something to get President Donald Trump to change his position about pulling the US out of the agreement.
Play Audiotuvalu
Acting Asst Secretary of State Susan Thornton said the United States is sensitive to the concerns raised by Pacific island countries.
Play Audiopifs-us