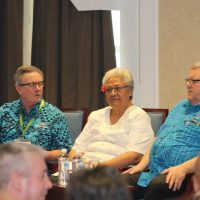 The significance of technology and it's importance in supporting country development towards prosperity is the basis for the Pacific Wave Conference which opened in Apia today coinciding with the Pacific Forum Leaders meeting.
Some of the top communications entrepreneurs around the region have been  invited to share how innovative use of technology can create employment  providing for a prosperous future for the region.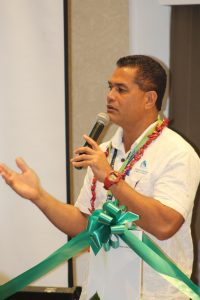 Samoans who've made a name for themselves in Silicon Valley are among the guest speakers.
The experience of the Maori iwis and their investment in innovation and technology will also be examined as well as ways to foster closer working  relations through partnership and collaboration.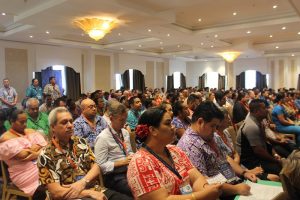 Young people from around the region have been invited to be part of this  conference and address the issue of eliminating youth unemployment.

Samoa Deputy Prime Minister Fiame Naomi Mata'afa was on hand to officially open the day long conference funded by the Pacific Cooperation Foundation in collaboration with NZ Ministry of Foreign Affairs and the Samoa Chamber of Commerce and the Samoa Government.

Tags: