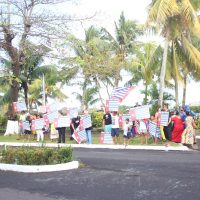 A small but vocal group of protesters gathered this morning outside  Sheraton Aggie Grey's Hotel in Apia, venue of the 48th Pacific Islands Forum Leaders meeting, to raise awareness about the plight of West Papua and its  people.
Protest organizer Jerome Mika said the demonstration is to ensure Pacific leaders  do not ignore the issue of West Papua.
Mika, who is with the trade union group, Samoa First Union, said this was also a call on some Pacific leaders to join the seven Pacific countries pushing to relist West Papua with the United Nations Decolonization Committee.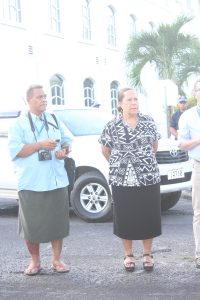 The seven countries are Nauru, Marshall Islands, Solomons, Vanuatu, Tuvalu  and Tonga.

Forum General Secretary Dame Meg Taylor visited the protest and reaffirmed  the demonstrators right to protest but did not speak on the issue of West Papua.

Tags: