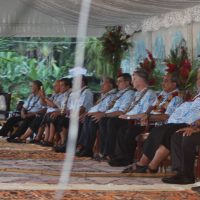 An ava ceremony on the grounds of the Robert Louis Stevenson Museum in Vailima last night set the tone for the 48th meeting of the Pacific Islands Forum Leaders which Samoa is hosting this week
Prime Minister Tuilaepa Sailele Malielegaoi who took over the chair from the President of the Federated States of Micronesia, Peter Christian, opened the conference whose theme is "The Blue Pacific Ocean: Our sea of islands, our security through sustainable development, management and conservation."
Play Audio
This is Tuilaepa's second time to chair a meeting of the Forum.
American Samoa has observer status in what is regarded as the premier organization of the Pacific isla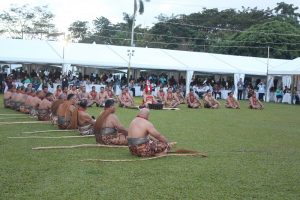 nd region, but is applying for full member status.
If it is granted membership the territory will be the 19th member of the Forum.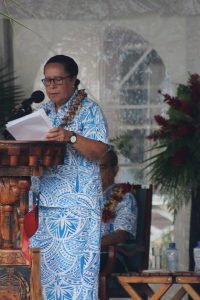 Governor Lolo who was attending the Polynesian Leaders Group meeting on Monday, says it's important that American Samoa be a part of regional efforts especially in tourism development, climate change, aviation services and other initiatives that Forum countries have undertaken.
Dozens of overseas tv, radio stations and newspapers, including KHJ News, have reporters covering the meeting, which ends on Friday Samoa time.
At the opening last night a camerawoman  was collared by a policeman when she tried to seek shelter in a tent for VIPs when it started to rain.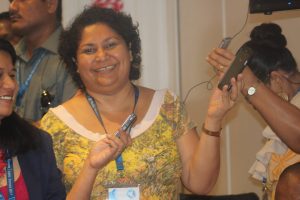 Tags: