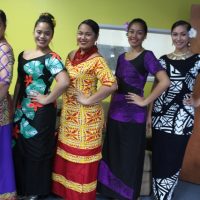 Despite a struggle with corporate sponsors, Miss American Samoa Inc, has lined up six young ladies to compete for the crown this year.
They are Salamasina Itu'aumalosi Aumua, Shalom Moana, Sharane Tofi Smith, Feiloa'i Thompson, Matau'aina To'omalatai and  Annie Masoe.
All six contestants have secured business or family sponsors for the competition which will run for a week and culminate in the crowning of the territory's new ambassador on September 15.
Yesterday, President of MASI Inc. Meafou Imo, reigning Miss American Samoa Antonina Lilomaiava and the contestants were in the 93 KHJ Studio promoting the pageant.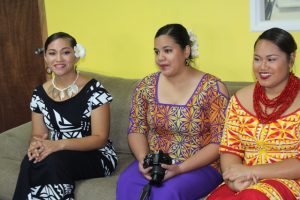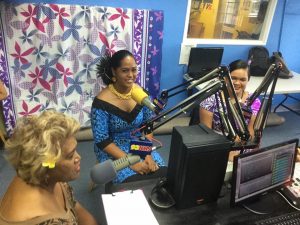 The young women were articulate and exuded confidence in answering questions from Samoa Sunrise host John Raynar.
Earlier this week, the MASI President made a pitch to the House Government Operations Committee for funding assistance as their usual major sponsors, McDonalds and BlueSky, have pulled their sponsorship.
Mrs Imo was upbeat that the pageant will go on despite the sponsorship dilemma.
Play Audio