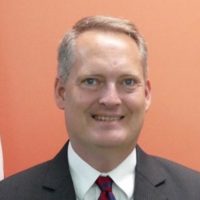 A new Chargé d'Affaires started at the US Embassy in Apia  this month.
He is Tony Greubel who will be Deputy Chief of Mission.
His arrival in Samoa means that the processing of US visas which was suspended for the last two months, can resume.
A press release from the US Embassy in Samoa says Greubel was the Senior Pacific Islands Desk Officer in the East Asia Pacific Bureau's Office of Australia, New Zealand, and Pacific Islands Affairs.
He managed bilateral relations with five Pacific island countries—Fiji, Tonga, Kiribati, Nauru, and Tuvalu.
From 2012-2015, he was  American Citizens Services Unit Chief at the United States Embassy in Beijing.
Other countries he has served in are  Surabaya, Indonesia, Ottawa, Canada and Lahore, Pakistan.
Greubul also  worked as a management analyst in the State Department's Bureau of Consular Affairs.