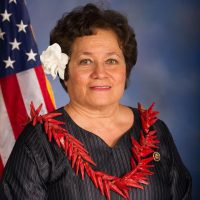 Congresswoman Aumua Amata says she is asking for an extension for American Samoa to spend Medicaid funding that hasn't been used.
The congresswoman said on the Samoa Sunrise Show this morning, his funding comes from a pool of about $1 billion set aside for the territories under the Obama administration.
She estimates the unspent funding to be about $189 million and there's a deadline to when this money must be spent.
Congresswoman Aumua says it's up to the decision makers in Washington if her request for an extension to spend this money is approved.
In the meantime she's hopeful that American Samoa Medicaid Director Ms. Sandra King Young will ensure that the funding is spent.
Play Audio
KHJ News has sought comments from the Medicaid Director Sandra King Young concerning the unspent money.

Tags: