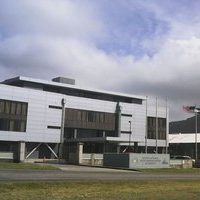 When applications for the position of CEO of the American Samoa Telecommunications Authority closed last week, there were three applicants for the job.
Interim CEO of ASTCA, Puleleiite Tufele Li'a Jr, says the Human Resources Division of ASTCA is going through the review process which includes conducting background checks before interviews are scheduled.
Puleleiite, who is also chairman of the ASTCA Board and a member of the House of Representatives, says he is not one of the three applicants.
Puleleiite became CEO last month after the board moved former CEO Alex Sene Jr. to head the Technical Services Division.
He says he will continue as interim CEO until a successful applicant takes over the position.
Sources have told KHJ News that Puleleiite has stepped down as chairman of the board in order to serve as the interim CEO.
However there was no indication from Puleiite that this is true.
Numerous attempts to reach the vice chairman of the ASCTA Board Senator Faiivae Iuli Godinet have not been successful.
A board member told KHJ News that the board is scheduling a meeting today at 12:00 noon and according to Puleleiite the meeting will discuss pending matters and resolutions but he did not elaborate.