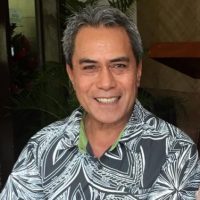 The Samoan Government can now continue with all their development programs after Parliament passed into law the 2017/2018 budget which will kick into action Saturday, July 1st.
And Finance Minister Sili Epa Tuioti sees the quick passage of the budget as an endorsement of government financial policy and management.
Sili, serving his first term as MP and Cabinet minister, said the over whelming support for the budget clearly reflects that the MPs are happy on how the budget has been structured, in particular the priority areas.
He told reporters health and education are the main areas that the government should be focusing on and it's mainly to try and respond on a timely basis to the needs of our people.
Sili said there's been a strong call for investment in the country's economic infrastructure in improving water supply, improving road infrastructure, and the need to ensure that government invest money in plantation access roads as well as the call to support increased agriculture ,
According to the minister, the Samoan Government was also looking at other areas like reforming the Public Sector to improve capacity to implement projects and reduce bureaucracy in the red tape so that the public sector is able to deliver services to the public in a timely manner.
For the new financial year, projected revenues total $ST852.3 million while expenditures come to $934 million reflecting an overall deficit of $81.9 million.
The deficit will be financed by a soft term loan and credit budget support to balance the budget with a cash surplus of over $21 million.