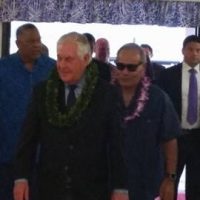 The VIP lounge at the airport hosted another high level leader from the US Government over the weekend.
Secretary of State Rex Tillerson made a stopover at Pago Pago International Airport Saturday evening enroute to meetings in New Zealand and Australia.
He was greeted at the airport by Governor Lolo Moliga & First Lady Cynthia, Lt. Governor Lemanu Peleti Mauga and Congresswoman Aumua Amata.
Also present were  LTC Clinton Seybold and two officers from the Army Reserve and  Miss American Samoa, Antonina Lilomaiava.
The Secretary's plane was only on the ground for about an hour and a half.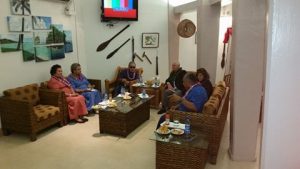 The governor is reported to have raised some pressing issues for American Samoa with Secretary Tillerson.
These include fisheries, health financing through the Affordable Care Act, and infrastructure.  The leaders also talked about Vice President Pence's recent visit to American Samoa.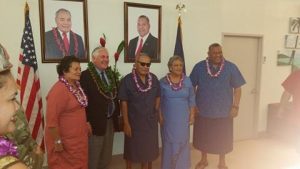 The Governor's Chief of Staff, Fiu Johnny Saelua was the orator for the cultural and gift presentation.
Secretary Tillerson was very pleased with the short visit and expressed interest in building a great relationship with American Samoa.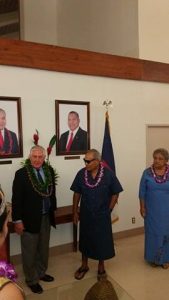 The Secretary of State was accompanied by various staff members, the Secret Service and members of the national press.

Reports from Sydney, Australia where the State Secretary arrived yesterday say Tillerson and Defense Secretary James Mattis have important meetings with their Australia counterparts.

The most pressing issue facing Australia and the U.S. is North Korea's ballistic missile tests and the most recent bombings in London.

Tags: