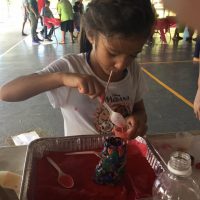 There were jumping soda cans, volcanoes, drones, ice cream makers, bouquets made entirely of local leaces and flowers, adzes, pottery, food, and fashions made of garbage.
All on display at a very successful first STEM, Science Technology Engineering Math Summit Saturday.
Organizers were pleased with the turnout and the interest shown by students from kindergarten to high school and college in the more than 50 displays staged in the Lee Auditorium, classrooms and the gymnasium of Samoana High school.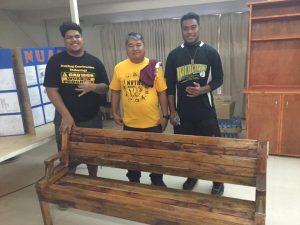 Participating agencies and organizations held demonstrations of their work and passed out information about the various jobs available in their fields which make use of STEM subjects, and even the salaries for these jobs.
Very popular were hands on activities which had children making ice cream, generating electricity and making soda cans jump.
Saouila Kava of the Special Education Division explained some of the hard to fill jobs in Special Ed.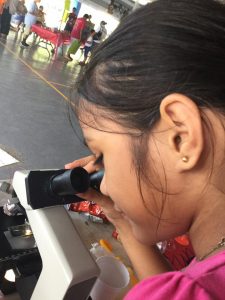 Play AudioSTem-Saouila
Tenth grader from Tafuna High School Ms. Atuatasi spent a bit of time learning about the occupations at Special Ed.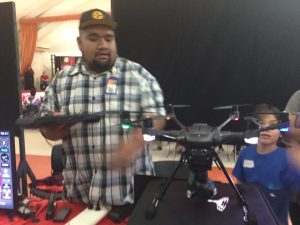 Deon Passi of Faasao Marist High School was interested in the medical related booths as he wants to study pharmacy.

Play AudioDeon

Tags: