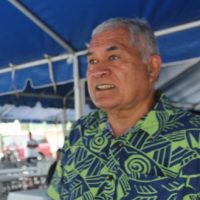 The territory's new state of the art power plant in Satala represents one of the most significant projects to be undertaken by an agency of the American Samoa Government in some time.
The completion of the $56 million power plant today was cause for celebration and a large crowd of government and business officials turned out for the dedication.
Two officials from Tonga were also in the audience.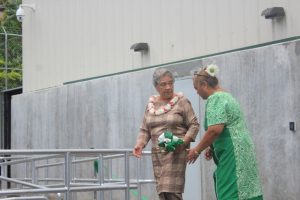 Those who toured the new  power plant, built on an elevation as a safeguard from a tsunami in the future, marveled at the modern facility and praised those who made it happen and those who built it.
It is a high tech plant with features that make it one of the most efficient power generation plants in the world.
Executive Director of the American Samoa Power Authority Utu Abe Malae highlighted some of those features.
Play Audio Utu-power-plant-
Utu used his remarks to promote the Science Technology Engineering and Math or STEM Summit this Saturday, emphasizing the types of jobs that STEM students can major in.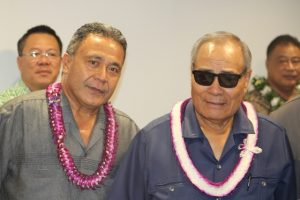 The ASPA Executive Director complimented all the local workers who were involved in the project and said the skills they have acquired are beneficial for the territory.
ASPA took care of three requests from residents living near the power plant,  which is to reduce the noise, reduce the smoke and fix the road running behind the power plant.
Contractor Louis Berger was represented by Raymond Mardini who said "Today, we are not just dedicating a power plant, but honoring everyone who made this state-of the-art plant a reality."
He congratulated ASPA, and the American Samoa Government  and heaped praise on  the local subcontractor who built the plant Paramount Builders.
Play AudioLouis-Berger
Governor Lolo Moliga reflected on the appointment of Utu to head ASPA, the naming of dedicate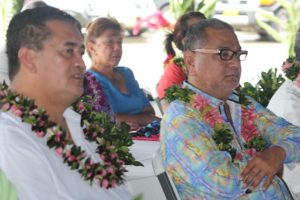 d government and private sector officials to the board and the mandate he gave them to lower the cost of electricity.
The ASPA management and board have delivered the two renewable energy projects in Manu'a and today the territory can be proud of the state of the art power plant.
The governor said the government and territory owed Chairman Fonoti Perelini and the ASPA Board a word of thanks.
Play AudioPower-plant-Lolo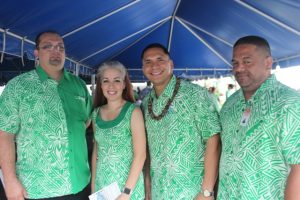 Chairman Fonoti lauded the public private partnership which made this complex and expensive undertaking possible and attracted applause from the crowd when he said that the board will try and the goal of powering Tutuila 100% by renewable energy by 2020.
First Lady Cynthia Moliga cut the ribbon to open the plant and Rev Ioane Evagelia of the Utulei CCCAS prayed for blessings upon the new facility and those who will operate and manage it.