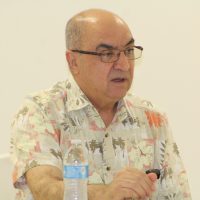 If ASG is to gets its financial health in order, and avoid going the route of Puerto Rico and the Virgin Islands, leaders may want to look at the State of Hawaii's budget laws.
The 50th state, according to Department of Interior economist Wali Osman is regarded as one of the most financially stable states of the union because its laws requires it to live within its means.
Mr. Osman gave this synopsis of Hawaii's budget laws during a discussion with members of the private sector last week.
Play Audio
Tags: