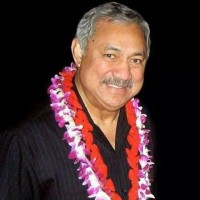 American Samoa's longest serving delegate to the United States Congress, Faleomavaega Eni Fa'auaa Hunkin, passed away today at his home in Provo, Utah.
He was 73.
Faleomavaega held American Samoa's seat in the US House of Representatives from 1988 up to 2014.
Local staffers of the former congressman say he was one of the hardest working people they have ever known.
"He hardly slept, he was a workaholic," is how one described him.
Though he was American Samoa's congressman, the wider Pacific region saw Faleomavaega as their man in Washington D.C.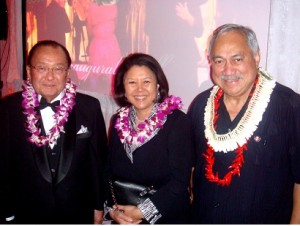 At home he was popular among the general population as evident in his overwhelming victories at the polls for 13 consecutive congressional elections.
Faleomavaega was sometimes at odds with the territorial leaders who felt that the delegate to Washington should consult with them first on issues affecting the territory.
He often quipped that he takes his cue from his constituents.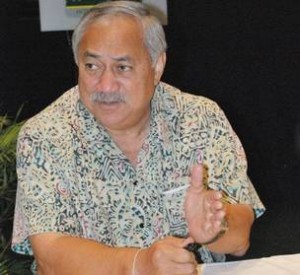 Faleomavaega was Lt Governor of American Samoa during the first term of Governor Aifili Paulo Lutali.
Before that he was  deputy attorney general for the territory.
His experience in Congress included several years as  an administrative assistant to American Samoa's delegate to Washington,  A.U. Fuimaono.
He also served on the staff of California Congressman Philip Burton.
When the American Samoa Army Reserve was established in 1980, Faleomavaega was among the local reservists who joined.
As Lt. Governor he sailed on the voyaging canoe Hokule'a.
He was an avid researcher of the Deeds of Cession between the US and  Tutuila and Aunuu and  the deed between the US and Manu'a.
Faleomavaega advocated that American Samoa should define its relationship with the US because the status quo as an unorganized and unincorporated territory could easily be threatened by the pen of  a bureaucrat in Washington.
This position is portrayed in a book he published called, "Navigating the Future : A Samoan perspective on US Pacific relations."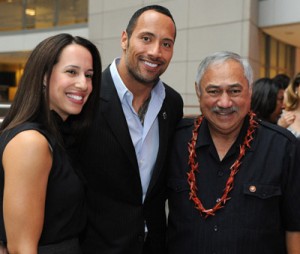 Anyone who has spent time with Faleomavaega will know that he was a proud Samoan and was connected with Samoans all over the world.
The countless press releases he issued about Samoans making headlines in sports, entertainment, academia, business and other fields documents his pride in their success.
When Faleomavaega was in office, KHJ News could always count on him to give us a good sound byte.
His interviews took some editing because a single question would elicit a 10 minute answer but this journalist will always be grateful for his appreciation of the role of the media in informing the electorate.
After he lost the congressional election in 2014, Faleomavaega was gracious in his defeat.
Play Audio
A statement from the Governor's Office this afternoon says: "It is with deepest sorrow that Governor Lolo M. Moliga and Lieutenant Governor Lemanu Palepoi Sialega Mauga announce the passing away earlier today of the late Congressman Faleomavaega Eni Fa'aua'a Hunkin.
"Faleomavaega died peacefully at his home in Provo, Utah after a lengthy illness.
"He was surrounded by his wife Hinanui and family."
It goes on to say: "Governor Lolo and Cynthia Moliga, along with Lieutenant Governor Lemanu express their sincere condolences to Hinanui and Faleomavaega's family on the passing of this great public servant who gave his life to serve the people and territory of American Samoa."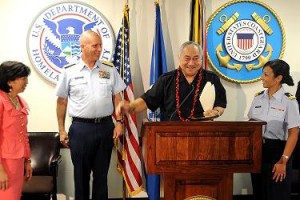 Faleomavaega's long time Chief of Staff,  now Senator Faiivae Alex Iuli said, "It will be hard to forget the many good deeds by this tireless servant of American Samoa. We pray our father prepares a  place in his Heavenly  kingdom for him."
Senator Faiivae's home in Leone was where Faleomavaega stayed whenever he was in the territory.
Faiivae said he Faced Time with Faleomavaega  on Saturday afternoon and  told him he was attending the Retirement Fund meeting in Honolulu then travel to Utah to visit Him.
Congresswoman Aumua Amata said: "I just learned of the passing of my dear friend and champion for the people of American Samoa, Congressman Faleomavaega Eni, after a long struggle with illness.
"My family and I offer deep condolences to his lovely wife Hinanui, their children Temanuata, Taualai, Raimana, Vaimoana, Tutehau and their families. We grieve with them as they lay this great father and le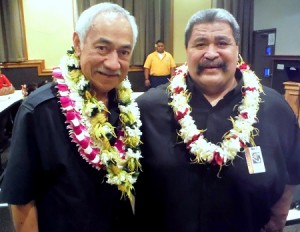 ader to rest."
The Director of the Office of Insular Affairs, Department of Interior, Nikolao Pula, said:  "I was sad to hear the news of his death. I express my deepest condolences to his family. Faleomavaega Eni Hunkin was a great leader, an effective Congressman representing American Samoa and a good friend. He will be sorely missed."
The former Congressman is survived by his wife Hinanui, five children and several grandchildren.
KHJ News extends to them our sincerest condolences.
Faleomavaega was a keen singer, ukulele player and dancer.
He has recorded a few CDs of popular Samoan songs.
A few years ago he was in our studios singing songs of the festive season.
Play Audio
Safe journey Congressman…Folau i manu!