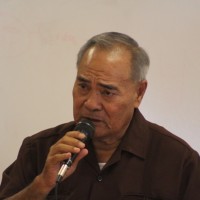 The first meeting of the new cabinet of Governor Lolo Moliga and Lt. Governor Lemanu Peleti Mauga started off with a minute of silence in honor of Western District Governor Lualemalaga Faoa who died suddenly on Wednesday,
Governor Lolo chaired the meeting by himself as the lt. governor has been in Honolulu this past week.
The governor introduced all of the cabinet members, beginning with the new directors, then named the returning cabinet members before introducing key staff members in the Governor's Office.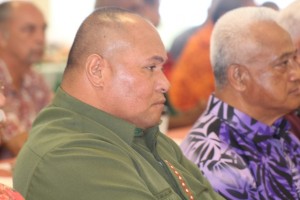 There are no changes to the Governor's Office staff, except the appointment of Fagafaga Daniel Langkilde, former director of the Office of Public Information as the press officer.
The governor said that Fagafaga will help ensure that the public and constituents are well informed.
Lolo said their media policy , remains the same.
Play Audio lolo on media
The governor also thanked the media for their service and said the reason why some directors get upset is if they are not performing.
Lolo also gave the directors a pat on the back for achieving a balanced budget for three of their first four years in office.
He said that is something that has never been accomplished in ASG before.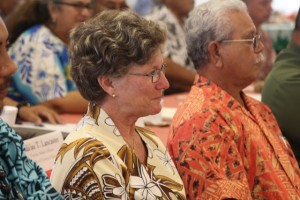 The governor urged the cabinet to work hard and to put the public first before themselves.
Directors were handed copies of a memo reaffirming cost containment measures which were first released in 2013.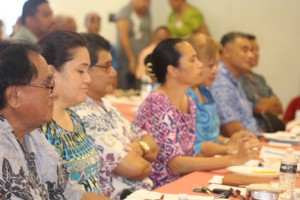 Annual increments are frozen, no overtime unless authorized…if overtime is necessary based on thorough justification of the need, approval must first be obtained from the governor prior to incurring the overtime, no new hires, reclassification and promotions allowed unless approved by the governor, and off island travel must first be cleared by the governor.

The memo also states that all ASG vehicles are to be parked at the Motor Pool at the end of each working day. No vehicles will be taken home by any government employees unless justified by the director or acting director demonstrates a life or death threat necessitating the use of the vehicle.

Tags: