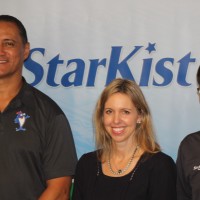 It's now up to ASG whether to accept a counter offer by StarKist on a lease rate for space in the government shipyard at Satala to build additional cold storage for the cannery.
A StarKist Vice President from company headquarters in Pittsburgh, Michelle Faist, told reporters at a press conference this afternoon that they are asking for a lease rate that is comparable to what others in the vicinity like Samoa Tuna Processors are getting.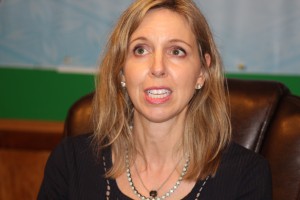 StarKist isn't accepting the lease rate that ASG came up with and because of the apparent breakdown in negotiations on the lease rate that a planned trip by StarKist President Mr. Andrew Cho was cancelled.
Only Faist made the trip and earlier this week sat at the negotiating table with ASG officials, together with General Manager of StarKist Samoa Mr. Sangdon Kwon  and Operations Manager Archie Soliai.
Faist said it's critical that StarKist gets space to build additional cold storage and ensure that the supply of fish is not interrupted.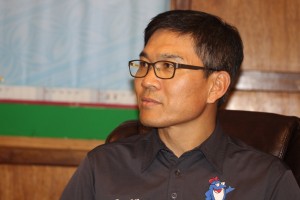 General Manager Kwon said the lack of cold storage space resulted in four weeks of lost production last year.
This translates to a loss of  $4.5 million for the company. In 2015 StarKist packed 120,000 metric tons of fish, last year the output was down by 20,000 tons.
Play Audio Kwon
StarKist can only store ten days supply of fish at current cold storage capacity and for a cannery its size that's just not enough.
Vice president Faist says when StarKist Presisdent Mr. Cho and herself met here with ASG officials last March, a lease rate had been agreed to but now the same ASG officials have come up with a higher rate.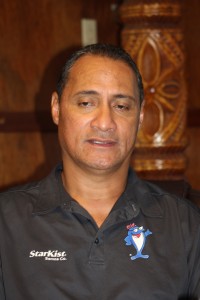 The StarKist executives say ASG has asked that they hire Samoa Tuna Processors employees who have lost their jobs.

According to Soliai, while they are willing to help, at this stage they cannot hire more people because of the limited storage capacity and because they are maxed out.

But he and GM Kwon are discussing how else to help the displaced STP workers.

Vice President Faist says she looks forward to a positive outcome in their negotiations with ASG so that they can move forward on the cold storage project.

The agreement with ASG requires StarKist to construct a new building that would house operations and replace two shipyard buildings that would have to be removed when the new cold storage is built.

Tags: