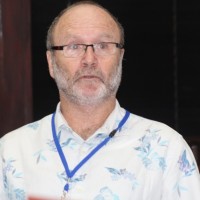 Tri Marine International is on target to close canning operations at Samoa Tuna Processors indefinitely, but it's not giving up on resuming production at the plant altogether.
Tri Marine's Chief Operating Officer, Mr. Joe Hamby, told Pacific media yesterday that their priority is to re start canning operations at STP.
He however declined to comment when asked who the interested buyers are.
Hamby said if Tri Marine can't restart canning operations it's opened to selling the cannery to anyone who will restart production.
December 16 is most likely the last day of production,  Hamby told reporters, and only 100 of the 800 employees will be retained.
Hamby expressed disappointment at the Obama Administration's expansion of the Pacific Remote Area Monument saying this hurt US fishing boats.
As for the incoming Trump administration he said there haven't been any meetings to engage the new president but assured of Tri Marine's commitment to the cannery in American Samoa.
Play Audio
Tags: