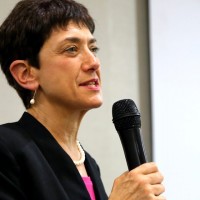 Delegates from American Samoa attending the 13th Session of the Western and Central Pacific Fisheries Commission in Nadi, Fiji watched as the US Ambassador to Fiji signed the new US Pacific Tuna Treaty, Saturday.
The Treaty allows US purse seiners that supply our canneries to fish in the waters of 17 Pacific island countries.
The US pays fees and also provides bilateral aid to the signors.
The Treaty was almost at the point of collapse with the US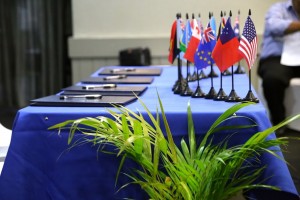 threatening to withdraw, unhappy about restrictions on fishing days and reduction in fishing areas while the fees went up.
US Ambassador Judith Beth Cefkin told reporters after the signing that those who were involved in the tedious negotiations can be proud of the outcome.
Play Audio
The head of the American Samoa delegation to the meeting DMWR Director Dr. Ruth Matagi Tofiga welcomed the signing and said, "This indeed is an exciting occasion, being that it took 7 years to sign the treaty with amendment."
Important for American Samoa-because it sets operational terms and conditions for the U.S. tuna purse seine fleet to fish in waters under the jurisdiction of the Pacific Island Parties, which cover a wide swath of the Western and Central Pacific Ocean.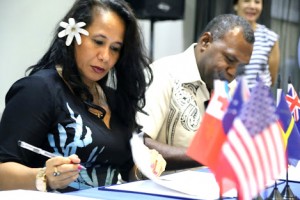 The U.S. purse seine fleet operates under the highest commercial standard and subject to strict U.S. enforcement authorities, said Matagi-Tofiga.

She said the Treaty curtails illegal and unregulated, IUU fishing, which "undermines conservation and management of fish stocks."

Tags: