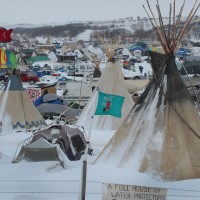 Members of Auckland's Pasifika and Maori community are to perform a haka in support of Native Americans protesting against the construction of a controversial pipeline.
There have been protest camps on Sioux land at Standing Rock in North Dakota since April against plans to build an oil pipeline through the area.
A Maori group launched a social media campaign to support Standing Rock including the creation and dedication of a new haka.
That haka will be performed at tonight's Coconut Grove event on Karangahape Road.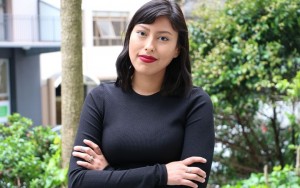 Organizers describe it as a pan-Pacific haka from Tamaki Makaurau.

Juliana Brown Eyes-Clifford Kaho, who is Sioux and Tongan, is scheduled to attend to highlight the connection between Pasifika and Native Americans.

She says previous videos of support and haka have helped her people, who are protesting in increasingly bitter winter conditions.

"Everyone gets super excited and they feel the fight and the fire rekindle. Just being out there on the snow and alone in the middle of nowhere, you start to feel alone and down but once we see videos of people supporting us, that's brilliant. It feels so good. We can see ourselves in you and you guys see us," said Ms Brown Eyes-Clifford Kaho.

Tags: