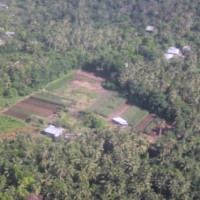 The Acting Director of Agriculture Peter Gurr says it's for the protection of the school children's health that DOA has suspended the sale of locally grown produce for the School Lunch Program,  except for those grown hydroponically.
Gurr appeared on 93 KHJ's Sunrise Show this morning to explain the reasons behind the suspension of supplies for School Lunch and banning the sale of the same, a decision which has been endorsed by Governor Lolo.
Gurr said farm inspections discovered the use of illegal and harmful pesticides.
Play Audio
According to the Acting Director a major violation which they found was the use of pesticides which have foreign labeling.
He says they have continually stressed to suppliers of the School Lunch Program that this is illegal but the farmers are to listening.
Play Audio
Tags: