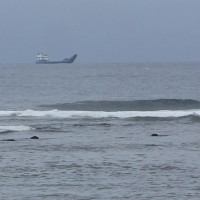 Port Administration has chartered the Samoa Government vessel Fotu o Samoa to make three trips to Manu'a.
There has been no boat trip for Manu'a for several weeks as the MV Sili is on drydock for extensive repairs.
Acting Director of Port Administration Christopher King says Port is footing the bill for three charters by the Fotu and the bill comes to $75,000.
The inter island dock has been busy with people shipping as much as they can to Manu'a as they don't know when there'll be another boat trip and knowing that the arrival of the new Manu'atele has been delayed.
Latest reports indicate that the new $13 million passenger and cargo vessel will be arriving late November.