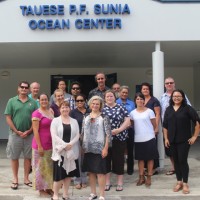 A recent workshop had participants identifying effects of climate change on the National Marine Sanctuary of American Samoa and the territory and planning strategies to respond to those changes.
Held at the Tauese P Sunia Ocean Center the workshop brought together local partners and the sanctuary advisory council to map out measures to tackle climate change impacts on coastal and marine resources.
Experts and community representatives tackled the issues together and made recommendations that would lead to coastal resilience against future climate change related impacts.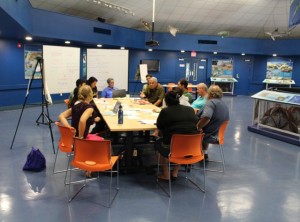 Local and federal agencies represented included ASCC UH-Manoa Sea Grant, National Park Service, ASCC Turtle/Marine Mammal Ecologist, AS Coral Reef Advisory Group, NOAA, ASCC CNR, AS Coral Specialist, local office of US Fish and Wildlife service, ASPA, and AS-EPA.

Village mayors and other community members were also present.

Tags: