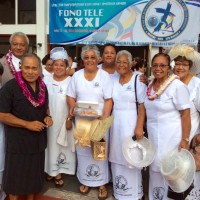 It's all about the nurses this week.
A celebration to mark 100 years of nursing services in American Samoa is now underway. 
President of the American Samoa Nurses Association Mrs Tofiga Tufele, officers and nurses currently serving, retirees and families of nurses who have passed on, have joined to put on a festive program to mark this milestone.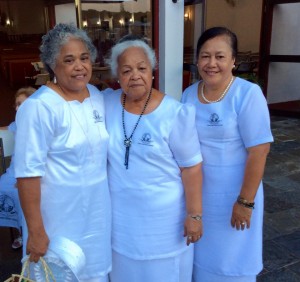 On Saturday was an ava ceremony at the Samoan fale at Suiga Ula which Governor Lolo attended along with  other local leaders and yesterday at the Ua Taunuu church at Kanana fou was the opening church service.
Outgoing Chairman of the Congregational Christian Church of American Samoa Rev Elder Leatulagi Fa'alevao led the service.
All three branches of the government were represented with the presence of Governor Lolo, Speaker of the House Savali Talavou Ale and Chief Justice Michael Kruse. 
Secretary of Samoan Affairs Mauga Tasi Asuega was also present. 
The church was packed with nurses of all ages dressed in white.  They reaffirmed their commitment to nursing with the nurses oath.
Play Audio
Clerk of the House of Representatives Fialupe Fiaui read a House Concurrent Resolution paying tribute to all nurses who served and are serving.
Then House Speaker Savali Talavou Ale presented the resolution to the President of the Nurses Association.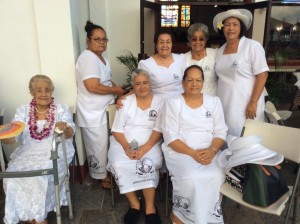 Governor Lolo Moliga expressed the appreciation of the government and people of American Samoa to the pioneer nurses, and those who have carried the torch for the past 100 years, and to all women and men laboring in nursing today.
The President of the Kananafou Theological Seminary, Rev. Dr. Moreli Niuatoa gave an inspirational, humorous and insightful sermon  which followed along the theme  of the centennial celebration, "Pride in our past, with confidence in  the future."
He also stressed being faithful and honest with the simplest of tasks and God will elevate their positions. 
The lighter moments of his sermon made mention of ASG directors filling the golf course whenever he went to play golf on his day off, Friday. 
He thanked Governor Lolo for curbing this wayward practice.
Rev. Niuatoa recounted how theological students would look to the nursing profession for wives.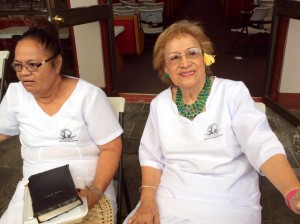 He also claimed that the three pioneer nurses were from Manu'a, specifically Luanuu: Ofu, Olosega and Sili. 
Rev. Niuatoa himself is married to a nurse and he talked of how the role of a church pastor and that of a nurse are intertwined and concerned with the care of people. 
Underscoring the vital work performed by nurses, he said recent events have made life such a fleeting thing. 
Play Audio
This morning is the grand parade, speeches and entertainment at the Veterans Memorial Stadium.

The public is invited to come out and enjoy the nurses celebration.  

Tags: