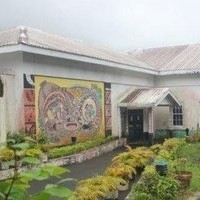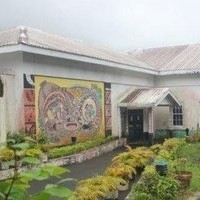 The Director of the American Samoa Council on Arts Culture and Humanities Uta Dr. Laloulu Tagoilelagi believes a museum should be an icon that represents the people and culture of the country it serves.
He's concerned that some of the territory's historical and cultural artifacts are decaying because of the poor condition of the Jean P Hayden Museum, which itself is considered a historical building.
Uta says artifacts that are woven with pandanus and coconut leaves as well as wood carvings are rotting away.
Others have been infested with termites and were disposed of.
According to Uta, some of the artifacts were sold to people who could preserve them.
The Arts Council Director hopes government leaders will take action to save irreplaceable treasures .
Play Audio
Uta who was one of the leaders of the American Samoa delegation to the Pacific Arts Festival in Guam said they were impressed with the resources that Guam allocates to their museum which is a proud landmark fo the people and government of Guam.

He says the local museum is not the responsibility of the Arts Council but because they are housed in there, they have tried their best to cean and maintain the place.

Uta points out the museum needs professional maintenance and a qualified Curator.

In order to preserve the museum's arts and crafts the building needs to have the right temperature.

The director says for all these years that the Jean P Hayden Museum was in existence it did not really have anybody to claim ownership for management.

Just last year, Governor Lolo appointed a board following meetings which discussed the need to put the museum in its place as an important part of the community.

The meetings explored the relocation of the museum to another site.

The Lumanai building was an option however Uta says it is not accessible for people with special needs which is a violation of the American Disability Act.

The Arts Council weighed in on the impact of not having a professional museum curator to maintain and be responsible with the security of all the arts and crafts, cultural and historical artifacts .

Uta says the museum has suffered from years of neglect and he hopes there will be an administration that will recognize the importance of the museum and allocate the resources it deserves.

Tags: