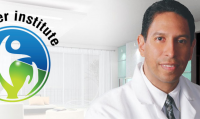 A US organization that is at the forefront of alternative and natural treatments for cancer, Hope 4 Cancer, is setting up a branch in Samoa.
Cancer is becoming a leading cause of death in both Samoa and American Samoa.
Dr Antonio Jimenez – Founder of  Hope 4 Cancer, yesterday gave a presentation for the Samoa Prime minister, the cabinet and health authorities on their mission and organization.
He said of cancer patients, "We want to change lifestyles, we want them to eat healthier, we want them to exercise, we want them to know that cancer is not a death sentence, you don't have to die if you have cancer, there are good natural healing measures to treat cancer, which are not going to allow you to lose your hair, or be vomiting and have diarrhea and all those things we associate, you know, with cancer treatment."
According to PM Tuilaepa Sailele Malielegaoi, Samoa had been seeking this type of organization for many years.
He says having, "Hope 4 Cancer" in Samoa means cancer patients from New Zealand and Australia can be transferred to Samoa for treatment.
This can be another source of income for Samoa.
Tuilaepa says Samoa's cancer patients can also be treated in Samoa  saving costs that would be spent on sending patients overseas.
Hope 4 Cancer will use what used to be MedCen Hospital in Vailima  to start off while the government searches for a sea side location for a permanent home for the organization.