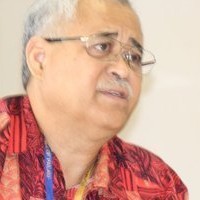 US tuna boat owners have decried the policy of the Pacific island countries which are party to the US South Pacific Tuna Treaty to charge for fishing days rather than the amount of fish caught under the treaty.
The Parties to the Nauru Agreement (PNA) , the grouping of countries with the largest exclusive economic zones where US purse seiners fish came up with the vessel day scheme  promoting it as a  more equitable way for the islands to be paid for their resource.
But the US tuna boat owners represented by the American Tunaboat Association say that the island countries were being unreasonable  charging exorbitant prices for the vessel day scheme resulting in losses for boat operators.
Brian Hallman, President of the ATA said in a previous interview that at some point boat owners simply cannot continue to lose money and stay in business.  
While there's an interim agreement in place for tuna boats to resume fishing in Pacific island waters under the South Pacific Tuna Treaty under reduced fees for the remainder of 2016, negotiations for a permanent treaty are continuing.
Both StarKist and Tri Marine International have stated that the vessel day scheme must be replaced.
Director General of the Forum Fisheries Agency, Mr. James Movick said at a workshop on reporting the tuna story in Palau last week that Pacific island countries may be rethinking the vessel day scheme. 
Movick said the last meeting of Fisheries Ministers directed that the Pacific Island Parties move  away gradually from the vessel day scheme to catch based when determining license fees for US tuna boats.

But he said  before the transition happens, other things must be in place.

Play Audio

Tags: