In the absence of Lt. Governor Lemanu Peleti Mauga who captains the administration's long boat, retired Pago Pago Aeto Captain and former Faipule, Va'amua Henry Sesepasara is taking over the helm of the Sinapioa until the captain returns.
The Sinapioa fautasi, belonging to the village of Aua will be rowed by Executive Branch employees.
.
Vaamua says there's a disadvantage in working with crew members who are from different villages unlike the crew of a village fautasi who are together most of the time and are disciplined in their training and preparations.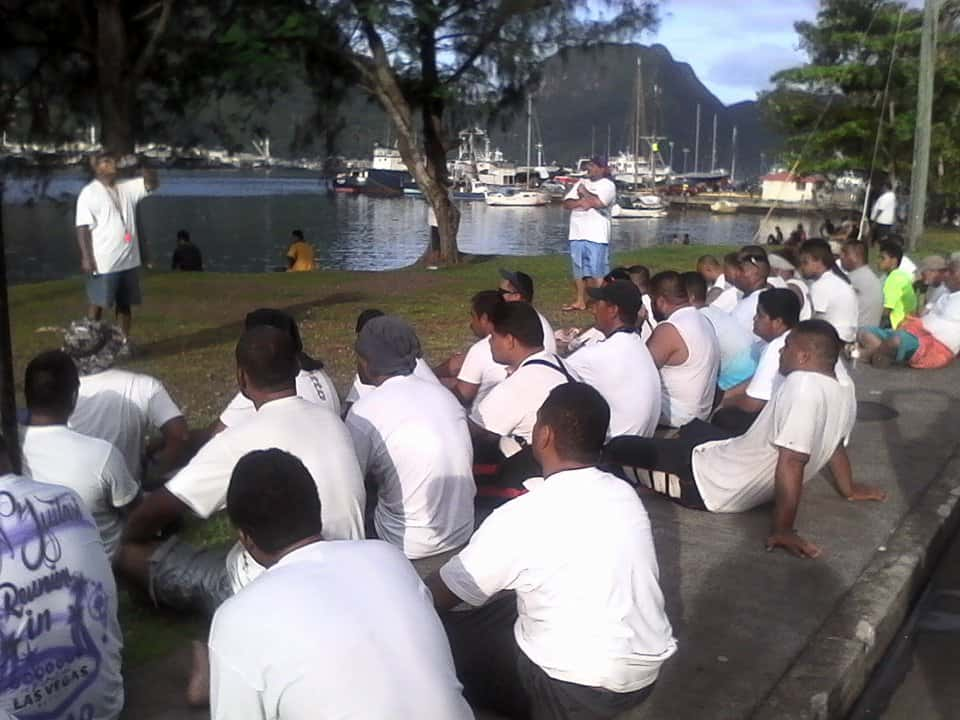 Nevertheless, as an experienced former fautasi Captain, Va'amua sees potential with this group of enthusiastic, strong and capable men who are just as excited to get themselves tested in the water as those who have had years of experienced.

Va'amua has a strategy to keep the Sinapioa crew going and be encouraged.

Play Audio

Vaamua said the boys have improved a lot since the first day he met them.

Crew of the Sinapion is made of young men from several ASG departments and semi-autonomous agencies.

The call for the crew's "moetasi" will be up to the Lt. Governor when he returns but the boys have been encouraged to take charge of themselves to be physically, mentally prepared to take on the challenge.

ASG's Sinapioa and the Fono's fautasi along with Faleniu's Tama o le Muaau are first timers in this year's Flag Day fautasi race.

Filed Under :
Social : American Samoa, Pago Pago
Locations : Aua
People : Branch, Henry Sesepasara, Lemanu Peleti Mauga, Tama o le Muaau, Va

Tags: