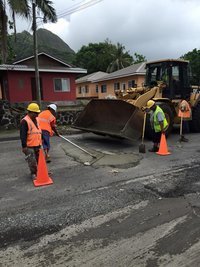 Tuala-uta Representative Vui Florence Saulo has sent a letter of thanks to Director of Public Works and her staff for helping make the Fagaima road safe again for motorists and pedestrians by fixing some very deep potholes that riddled the road after heavy rains.
Vui told Director Faleosina Voigt recent work by DPW to fix most of the deteriorated areas has improved the condition of the highway and some of the safety issues that she has consistently raised in the past have been addressed.
Vui said now, Tuala-uta residents and the commuting public can travel freely and with less worries on the highway "thanks to your hard work and commitment."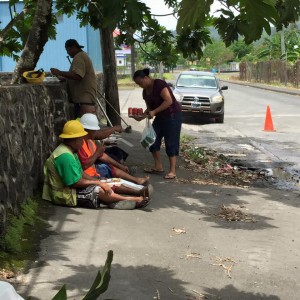 The Tuala-uta faipule also reminded Voigt about Governor Lolo M. Moliga and the DPW director's assurance of upcoming projects for other roads in her district.
She said that the Governor has made known that as early as this month, March, DPW intends to begin work on one of the secondary roads in the village of Pava'ia'i, one of the many secondary roads in Tuala-uta she has been pushing for over the years .
Vui said she was also excited about the fact that the Fonoti-Leapaga road from Faga'ima to Malaeimi is one of the Capital Improvement Projects that's been identified for this year.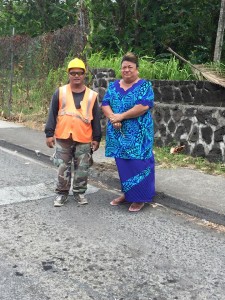 She said she has always been a strong proponent of opening that particular stretch of road as it would no doubt solve many of the congestion problems from Manumalo School to the Nu'uuli-Airport intersection, to the Tafuna (Faga'ima) round-about.

Vui said this is why she introduced a resolution calling for the upgrade of the Fonoti-Leapaga road not only to improve traffic flow but also as a shorter and quicker route for Tafuna residents to reach higher elevation areas in the event of a tsunami or other natural disaster.

Rep. Vui told the director while there are many constraints for such projects, the Governor and Voigt have demonstrated that "with sound leadership we can get anything done."

Tags: