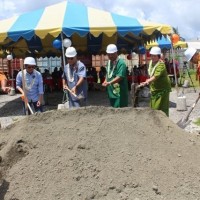 It was a proud moment for Governor Lolo Moliga, Director of Commerce Keniseli Lafaele and his staff as well as a persistent businessman from the Philippines, when ground was turned at the site where a multi line food processing plant is to be opened a year from now,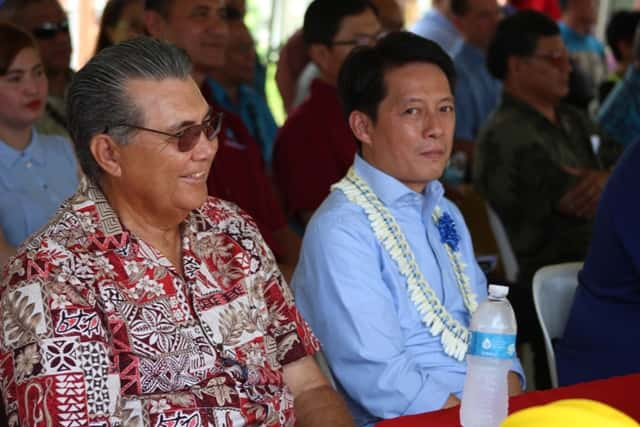 The ground breaking for the long awaited AVM Bernardo Engineering plant was held this morning at the Industrial Park in Tafuna behind the temporary taxi stands next to the M&O compound.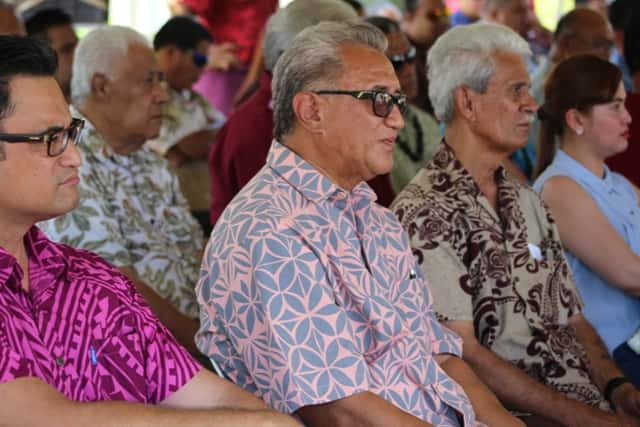 It's envisioned that construction will take one year and once opened the plant will be turning out made in American Samoa food and juice products for the US and other overseas markets.
The venture would generate up to 700 jobs.
Mr. Anthony Bernardo first proposed his idea to Governor Lolo and the Department of commerce two and a half years ago but he had contemplated setting up in the territory long before that.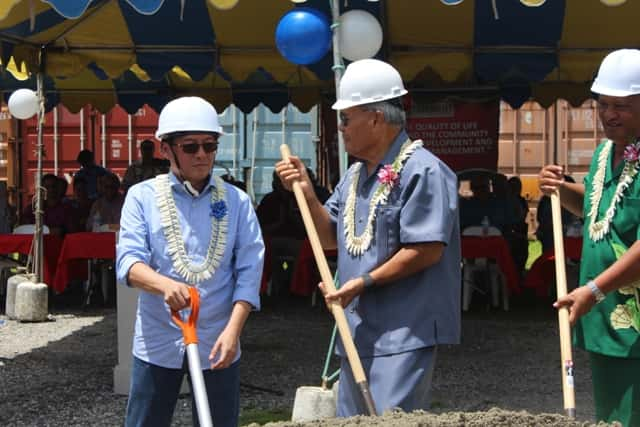 Governor Lolo paid tribute to the persistence of Mr. Bernardo and said this development is very much needed now when the fishing industry is in limbo.
He thanked some key people who're making this major economic development project a reality.
Witnessing the groundbreaking were the Lt Governor, Congresswoman Aumua Amata, Fono leaders, Secretary of Samoan Affairs, the majority of directors and a splattering of private sector representatives.
Members of the local Filipino community were also present.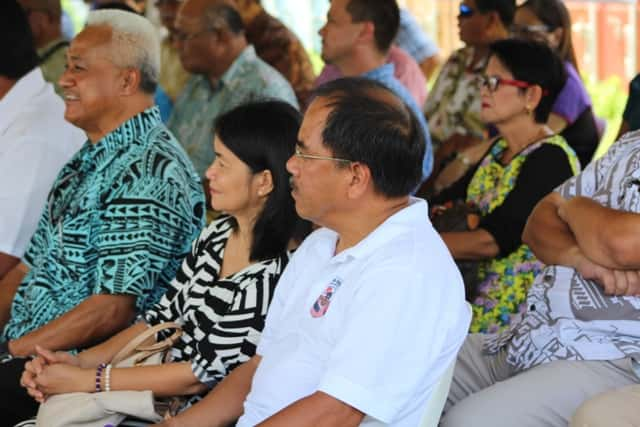 Joining the governor and Mr. Bernardo to dig the mound of dirt at the construction site were Deacon Malaki Timu, the senate president and house speaker, Congresswoman Aumua, and PC Mauga Tasi Asuega.

AVM hosted the large crowd to a luncheon at Seafood Restaurant following the groundbreaking.

Tags: