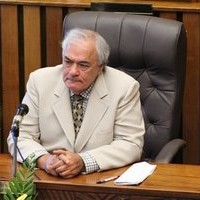 Uiagalelei Dr. Lealofi Uiagalelei is now cleared to take the helm at the American Samoa Election Office.
On Friday, the House of Representatives confirmed him as Election Commissioner, 15-0.
The Senate confirmed Uiagalelei the day before
The confirmation hearing for Uiagalelei was similar to the Senate hearing due to the fact that Uiagalelei is a friend of many of the lawmakers.
Most complimented Uiagalelei for his service to the government and territory and said they had no doubts he was highly qualified for the role of Election Commissioner.
Uiagalelei is a former Director of Education and a former Director of Human and Social Services.
He was the coordinator of the Help America Vote Act, HAVA, in the Election Office when the governor picked him to head the Election Office.
Uiagalelei will take charge of the preparations leading up to the general elections in November when voters go to the polls to elect a governor and lt. governor, Delegate to Congress and members of the American Samoa House of Representatives.
The gubernatorial elections are highly anticipated however this year there's been a late start in formal announcements unlike previous years where candidates announce a few months before the start of the election year.
We asked Lt. Governor Lemanu Peleti Mauga Friday if he and Governor Lolo Moliga are on the same ticket for re-election but he said he and the governor have not had a talk.
His exact words when asked was "e lei faia lava se ma tala."