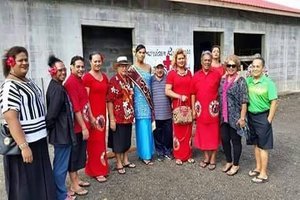 The organization of faafafine known as SOFIA, Sosaiete o Faafafine i Amerika Samoa today presented a donation of $1,000 to the Red Cross.
The money was raised from the annual SOFIAS Pageant held last month and is the second donation made by the organization with proceeds from the event.
Publicity Officer for SOFIAS, Athena Mauga, says supporting community causes is one of their association;s goals.
Play Audio
SOFIAS is preparing for their second annual Mr American Samoa competition on the July Fourth weekend and has already received confirmation from 8 brave single men to vye for the title.