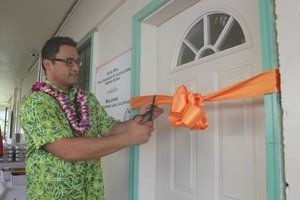 The American Samoa Legal Aid Office is now open for business.
The office, which offers free legal aid service to people who cannot afford an attorney for certain types of legal issues, begins taking appointments this week.
An opening ceremony for the office in Pago Pago was held Friday afternoon.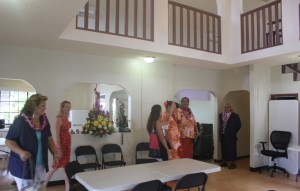 American Samoa Legal Aid occupies the 2nd and third floor of the MHJ Development Corporation building in Pago Pago, the former location of the now defunct Uunai Legal Services, the territory's first legal aid office.
Secretary of the America Samoa Methodist Church Reverend Pasili Farani blessed the legal aid office building and the work that will take place in the building for the people of American Samoa.
American Samoa Legal Aid Attorney Fainuulelei Falefatu Alailima Utu, who served as the master of ceremony, said it is fitting that their office opened its doors on Friday, a day celebrating Law Day because they have a purpose – to give a legal voice to those who are voiceless, to give access to justice to those who would otherwise not have access to justice and to advocate for the legal rights of those who are disadvantaged in the community.
Chairwoman of the Legal Aid Board Terrie Bullinger said she arrived on island August 2008 when Uuna'I had just closed.
The following year Bullinger, who was a legal aid attorney off island for 20 years, was asked to join the board of the newly established American Samoa Legal Aid.
Bullinger said setting up a legal aid office involved complicated systems, rules and regulations that were tough even for lawyers.
Play Audio
The legal aid office prepared a plaque paying tribute to Anne Wellborne's
valuable work which resulted in the creation of the legal services program for American Samoa.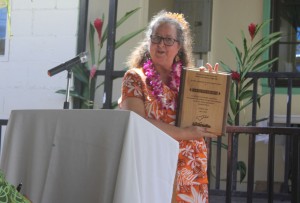 Attorney General Talauega Eleasalo who spoke on behalf of the American Samoa Government, challenged local attorneys to do what they could as members of the bar and officers of the court to give back to the community by either volunteering for the legal aid office or by providing free services to residents from their own law offices.
He said he is grateful for people like Bullinger for finding the time in her busy schedule to dedicate to this important cause.
Talauega wished the legal aid office its board and staff the best of luck in their work ahead.
Play Audio