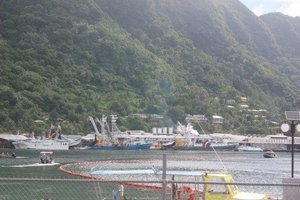 That wasn't a real oil spill in the Bay Area this morning. It was a drill.
The dock at the Malaloa marina was a staging site for the oil spill exercise which tests the ability of all stakeholders to respond to an oil spill.
Coordinated by the US Coast Guard, the exercise involved oil companies, and government departments and agencies which would normally respond to an oil spill.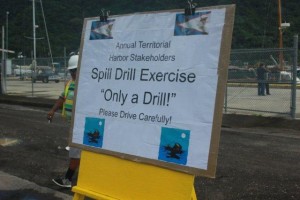 The scenario was that a major oil spill had occurred and booms were deployed to stop the oil from spreading.
Make shift tanks were also set up on the dock to collect fuel that was mopped up from the ocean surface.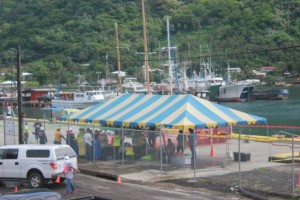 The command post for the drill was at the fuel terminal.