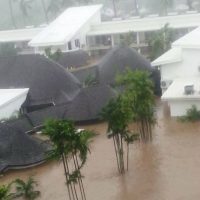 More than 200 people are being accommodated at three evacuation centers in the Apia area.
The Disaster Management Office said this morning that more evacuees are being brought in but efforts are being hampered by blocked roads, particularly along the Airport Road.
The centers are at SDA at Lalovaea, NUS and the building that was the SIDS offices at Tuana'imato.
Mulitalo Peni of the DMO said no injuries had been reported to their office.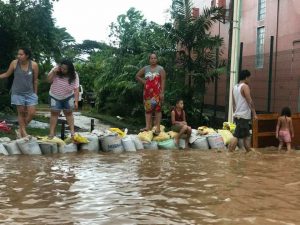 It was the same case with the Samoa Police Service.
Spokesperson, Supt Auapaau Logoitino Filipo said early this morning that no major injuries had been reported.
A source at the Tupua Tamasese Meaole Hospital said they had not received any weather related cses.
Nothing major had been reported from the big island Savaii.
But communication with Savaii has been difficult because internet services had been down since around 8:30 last night when Cyclone Gita was supposed to have made landfall.