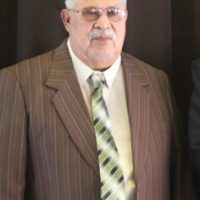 "Most lawmakers live in the traditional Samoan lifestyle in communal homes where they have various extended family members live with them.
"Due to the communal nature of the Samoan life, legislators do not have the physical capability to single out a separate room in their homes to house their legislative offices."
Those are lines from a Senate resolution which seeks a $500 per month temporary allowance to the office expense checks of lawmakers for while they await construction of a new Fono building.
The measure is sponsored by senators Tuaolo Manaia Fruean, Nuanuaolefeagaiga Saoluaga Nua, Faamausili Mau Mau Jr and Magalei Logovii.
According to the resolution, after the demolition of the Fono building and lawmakers offices, they were instructed to move their offices to their homes.
While they have done their best to reserve space in their homes to do their Fono business, it is a difficult task, says the measure.
"The traditional Samoan home is not conducive to conducting legislative business and despite the office expense fund provided by law, it is not sufficient to cover expenses of renting separate office space" and pay all expenses related to the discharge of their duties as lawmakers."
For these reasons legislators are requesting an extra $500 per month to pay for temporary office space to conduct their work until the new Fono building is completed.
If approved the $500 temporary office expense will add $6,000 a year to the office expense allowance of lawmakers giving the Senate President and Speaker of the House a total of $46,000 and giving senators and representatives a year.
This is in addition to the annual salaries of $30,000 for the Fono leaders and $25,000 for members except for the Swains faipule who is paid $20,000.