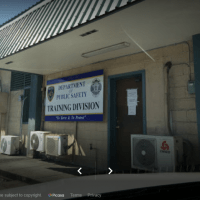 When it was announced that the Office of Motor Vehicles was again issuing drivers licenses. what they didn't tell you was that the machine heats up and stops functioning after so many photos.
People have had to line up early in the morning and then wait to see how the machine fares that day…whether it will work beyond 10, 20 or 30 drivers licenses.
Students, government officials and employees, church ministers, and business owners have all gone through the waiting at OMV.
One businessman who went to get his drivers license renewed yesterday said their group started a prayer service for the OMV machine to work so that they can receive their licenses.
But the equipment was not functioning at all.
The businessman needs a valid drivers license so he could rent a car when he goes off island next week.
An OMV employee who was trying to be helpful offered to write a letter stating that their equipment was down hence he couldn't renew his license.
This is apparently what OMV has been providing for those who have to travel off island before they could be issued new American Samoa drivers licenses.
No information was available on whether off island rental companies  are accepting the OMV letters.
Another woman related that after hearing the various stories about the "sometimes functioning, sometimes not" OMV machine, she's called nearly daily since February to see if they have replaced or fixed the equipment.
And each time the reply is no the machine hasn't been fixed and OMV needs a new one.
The woman said she's had to give up three business trips off island because she cant get a rental car with an expired drivers license or the receipt that OMV gave her in lieu of the drivers license.
The woman said her husband who does most of the driving in her family , endured the waiting and actually got a drivers license.
But the next day the lamination with the government seals on it came off.
He retirned to OMV to get it re-laminated but was told to get the lamination done at CBT.
The woman said that the lamination which came off has the holograms on t and the license looks fake without the lamination.  She doubts the license will be accepted outside of American Samoa.
When contacted yesterday, Commissioner of Public Safety Lei Sonny Thompson said that he was only told yesterday about the inoperable machine for drivers licenses.
He says a technician who has been providing upkeep of the machine is being contacted and hopefully some help will be on the way by the end of the week.