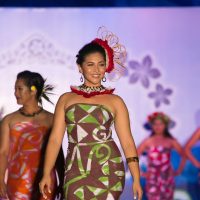 Miss American Samoa Matauaina Toomalatai showed confidence and poise on stage at the Prince Charles Park in Nadi last night for the first judged portion of the Miss Pacific Islands Pageant 2017.
Reports from Nadi say she, along with Miss Samoa and Miss Rapa Nui, are top contenders for the title.
The nine island beauties introduced themselves and gave a brief description of their islands before the judges and spectators.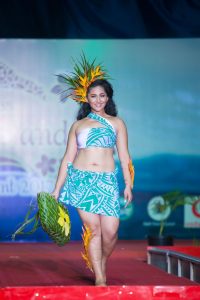 This was followed by their appearance in sarong with each showcasing their printed swim wear with island poise and charisma, and promoting their individual island homes, linking with the Pageant theme, 'Climate change action to sustain our Islands'.
The host country has spread the judged categories of the pageant into three nights of competition, with the winner to be crowned Saturday, Fiji time.
Earlier this week, a parade was held through the streets of Nadi town where the public had the chance to meet the contestants.
Today was the presentation of pageant topics, followed by the Talent category in the evening.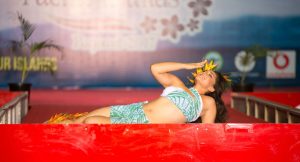 Tomorrow is the traditionally inspired attire category and the stage interview, and Saturday night is the crowning of the winner.
The Internet Voting continues on the Miss Pacific Islands Pageant 2017 Face Book page and close tomorrow night.
In other news, Tonga has been selected as the venue for next year's pageant, replacing the original host Papua New Guinea which has withdrawn its offer.