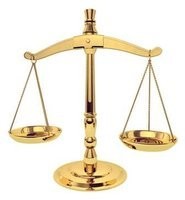 The government has filed felony charges against a former Leone High School high school music teacher in accused of having sexual relations with a 17 year old student.
Elijah Jared Tavai appeared in the District Court this morning on charges of patronizing prostitution, child abuse and endangering the welfare of a child.
The defendant, represented by private attorney Talalelei Marcellus Uiagalelei, waived his rights to a preliminary hearing and entered a plea of not guilty to the charges against him.
His pre-trial conference is set for Friday.
Tavai's attorney confirmed during the hearing that his client has posted bail of $5,000.
Families and friends of the defendant packed the District Court room during this morning's proceedings.
District Court Judge Fiti Sunia ordered that the defendant not make direct or indirect contact with the victim.
The allegations against the defendant surfaced towards the end of the last school year, when a teacher contacted victims advocate Mrs Ipu Lefiti after the teached informed the principal at the time, and no action was taken.  failed to investigate.
Mrs Leifit informed director of education dr, Ruth amatgi Tofiga and police were notified.
Aboyt the same time the teacher left for off island for several months but returned to the territory before the beginning of the current school year,
He is no longer teaching at Leone High School but is still an employee of DOE. '
The case was brought up in hearings of the Senate Education Committee more than once .