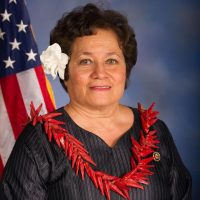 Congresswoman Aumua Amata is pleased to welcome a $67,000 grant from the U.S. Department of Transportation (DOT) for hazardous materials safety.
Specifically, this $67,148 Hazardous Materials Emergency Preparedness (HMEP) Grant from the DOT's Pipeline and Hazardous Materials Safety Administration (PHMSA) is designated for the American Samoa Department of Homeland Security.
The grant funds efforts to enhance the department's ability to respond to hazardous materials transportation incidents.
This includes assisting in performing hazardous materials response duties and aiding in the development, implementation, and improvement of emergency plans and training for local communities.
The HMEP grant program allows flexibility for the differing needs of each location. The funds can be used to  develop or revise emergency plans and training activities to account for bulk transportation of energy products, studies regarding hazmat shipments, and training emergency responders to respond appropriately to hazmat and other incidents.
The congresswoman said, "American Samoans greatly appreciate our first responders, and all they do to be ready in time of need,"
"I welcome this funding for the preparation and safety of emergency personnel and the people they serve in any potential crisis."
Congresswoman Aumua offered her congratulations to the program manager, Alexander V. Tali, along with Director Samana Semo Ve'ave'a and everyone else at the department who worked to obtain this grant.