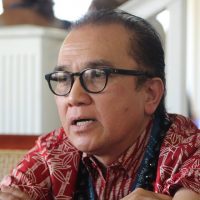 Two West Papuans attached to the Indonesian Ambassador's entourage to the Pacific Forum meeting have labeled Pacific Island protestors as 'Johnny-come-lately's' who were not around 40 years ago when they were fighting for their country's freedom.
The Indonesian Ambassador, Tantowi Yahya, called a press conference after protesters voiced their support for the West Papua Freedom Movement.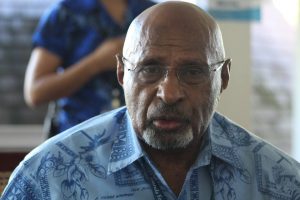 Ambassador Tantowi warned against Forum Leaders discussing the issue of independence for West Papua saying, "they should stick to the main agenda which is Blue Pacific in which we are more than pleased to contribute."
It was when they were asked why they wanted to dictate what Forum Leaders discuss at their meeting that tempers flared, particularly from the two West Papuans.
West Papuan, Franzalbert Joku, Special staff adviser Ministry of Political and Security Affairs said they have been working on the issue and have determined the right way forward for the West Papuan people.
He questioned where the Pacific was 40 years ago.
Play Audio Indonesia & West Papua
West Papua was mentioned in the final communiqué from the Pacific Islands Forum meeting in Apia last week .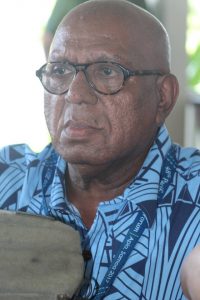 "Leaders recognized the constructive engagement by the Forum countries with Indonesia with respect to elections and human rights in west Papua and Papua and to continue a dialogue in an open and constructive manner. "