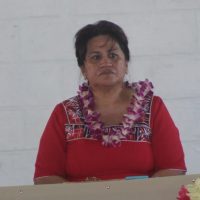 Director of Education, Dr. Ruth Matagi Tofiga, says student achievement remains the highest priority of the Department of Education for this school year.
Speaking at the opening of the 2017 – 2018 school year for public schools at the Tafuna High School Gym this morning,  the Director welcomed all DOE personnel and thanked them for their service.
Janitors and bathroom monitors shared the stage with Governor Lolo Moliga, who was the keynote speaker,  Rev. Iasepi Ulu who gave the opening prayer and the DOE Director.
The theme she set for this school year is: "Together we Succeed."
Play AudioDOE-opening-ruth-on-certification
Orientation for new teachers was held last week.
And tomorrow and Wednesday all DOE personnel are required to attend workshops dealing  inappropriate behaviors and sexual abuse, mandated reporting and controlled substance familiarization, emergency preparedness, current public health issues like dengue, mumps and immunization as well as ASG's  Equal Employment Opportunity policy.
The workshops will be held at the Lee Auditorium.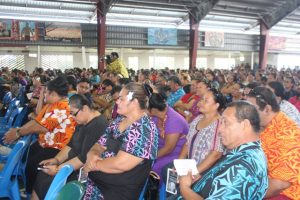 The one for the west side is tomorrow and the east side orientation is on Wednesday.

Then on Thursday the teachers report to their schools.

Friday is the ASG Work Force Day and on Tuesday, after Labor Day, schools begin.

Tags: