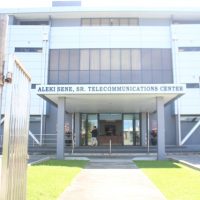 The American Samoa Telecommunications Authority is planning to sign onto  Samoa's  new undersea fiber optic cable, Tui Samoa, which is due to go on line in January of 2018.
It will also honor an agreement that the former Board of Directors of ASTCA signed with the Hawaiki Cable which is scheduled to launch service in mid 2018.
ASTCA's Chairman of the Board and Interim CEO, Puleleiite Tufele Li'a Jr., says the capacity of the existing  American Samoa Hawaii Cable has maxed out and going with Samoa's Tui Samoa Cable is the fastest solution to the bandwidth problem.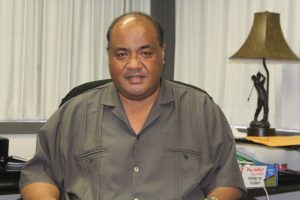 The reason why internet service is slow now is because there's not enough bandwidth.

Putting things into perspective, Puleleiite said currently ASTCA has only 500 plus megabytes of bandwidth: 400 from O3 B network and 145 megabytes, from the American Samoa Hawaii Cable, whose capacity is just 1 gigabyte shared by Samoa and American Samoa.

The Tui Samoa cable will provide 10 gigabytes.

Play Audiopule-tui-samoa

In the meantime, ASTCA is coming up with a system that would prioritize service for customers according to how much they pay.

The higher the price, the faster the internet service.

Play Audiopule-package

Puleleiite says improving internet service and upgrading ASTCA mobile network to 4G, are two things on his to do list which he hopes to accomplish before the end of this fiscal year.

Tags: