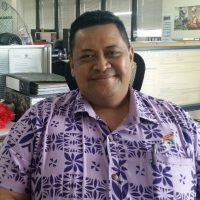 The seasonal employment scheme currently operating in New Zealand and Australia could soon be extending to include the United States of America.
That's the plan of the Samoan government through the Seasonal Employment Unit of the Ministry of Commerce, Industry and Labor which hopes to put more young people in overseas jobs.
MCIL CEO Pulotu Lyndon Chu Ling told the Samoa Observer that they are working with the Ministry of Prime Minister and Cabinet to explore other employment opportunities beyond Australia and New Zealand.
It's not known what areas of employment the proposal will address in terms of worker qualification but the scheme in Australia and New Zealand employ laborers as farm workers.
Chu Ling said that his office have had rot employ more staff to cope with the high demand for seasonal work opportunities arising in both neighboring countries.
It was not immediately clear if talks have started on this proposal with the United States government.