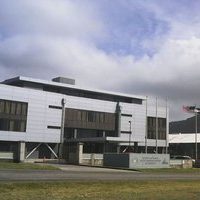 The American Samoa Telecommunications Authority was able to expand internet capacity with the addition of 50 megabytes per second last December.
This gives ASTCA a total of 450 mbs of internet bandwidth and was made possible through the 03b Dual Antenna System and integrating the additional bandwidth to ASTCA's ring network.
This is one of the accomplishments listed in ASTCA's Fiscal Year 2017 first quarter performance report.
The biggest project that ASTCA has conducted is the Broadband Linking American Samoa Territory (BLAST) with a price tag of more than $90 million of which 90 percent was funded with a US grant.
ASTCA reports that in the first quarter of Fiscal Year 2017, fiber to the homes installation for the BLAST Project on both Tutuila and Manu'a was completed.
It says new and old customers are being connected and reconnected with Fiber to the Homes services for internet and local phone service.
For future projects, ASTCA continues in the planning stage for the submarine capacity from the Hawaiki Cable to provide long term Gigabit internet services in mid 2018.
However the agency says funding for the project has been challenging.
According to testimony by ASTCA Board officials to the Fono, the authority is applying to the US Department of Agriculture for a grant to pay for the Hawaiki Cable.
Meanwhile its received a $3 million loan from the Retirement Fund and is seeking another loan of $4 million, also from the Retirement Fund  to go towards the Hawaiki cable.
Chairman of the ASTCA Board Roy Hall Jr, has testified last year that ASTCA's total commitment to the Hawaiki cable was $28 million,
The Hawaiki Cable will connect New Zealand and Australia to the United States with spurs in several Pacific islands including American Samoa.
In the meantime, American Samoa has been invited to sign on to Samoa's new marine cable connections, Tui Samoa and the Southern Cross network, Samoa Prime Minister Tuilaepa Sailele wrote to governor Lolo last month with a proposal for the two Samoa to work together on the Samoa American Samoa Cable which would connect with the US  mainland through the Tui Samoa cable and to Australia with the Southern Cross network.
Looking at ASTCA's finances, the authority's first quarter performance report for FY2017 shows it earned revenues of $3.9 million and spent $3,099,575.
Total encumbrances for the quarter came to $6.3 million and receivables amounted to $6.4 million.
Personnel costs for 200 employees came to $756,939, Travel used up $147,294,  Materials and Supplies amounted to $262,961, spending on Equipment totaled $870,300, Contractual Services was $50,254 and the All Other s category: was just over $1 million.