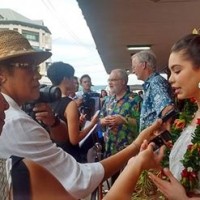 Pacific Horizons Teacher Mr. David Willis is the tutor for the star of the Disney cartoon, 'Moana'  Auli'i Cravalho while she's in Samoa.
The 16-year-old needs a tutor while she in on tour as she is hoping to keep up with her studies in her final year of high school.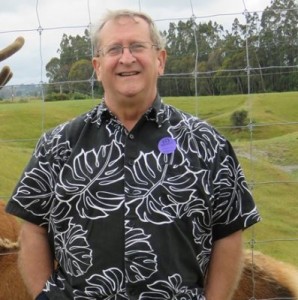 Principal of Pacific Horizons in Ottoville, Caroline Tuiolosega said she was contacted by an online tutoring company which was looking for a certified teacher to tutor Aulii while she is in Samoa to promote the movie.
Mr. Willis, a math teacher at the school, submitted his application and he was selected.
Today he joined Auli'i, her mother and siblings and the producer and directors of Moana when they caught a Polynesian Airlines plane early this morning for Apia.
While fans will be clamoring to meet and get autographs from the girl from Motunui, Mr. Willis' job is to ensure that Auli'i sticks to her school lessons and answer any questions she may have.
Principal Tuiolosega says she's proud their school is part of something positive.
Play Audio
Tags: