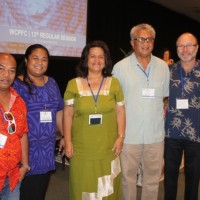 Today's the second day of the annual meeting of the Western and Central Pacific Fisheries Commission, the group which regulates the biggest tuna fishery in the world.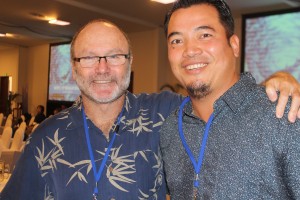 It is about the only international organization where American Samoa has its own seat at the table, separate from the United States.
But our delegation, led by Director of Marine and Wildlife Resources Dr. Ruth Matagi Tofiga.  is at the WCPFC, otherwise known as the Tuna Commission, is participating as part of the US delegation.
The US has about 70 delegates to the meeting including government official and boat owners, several of whom have vessels based in Pago Pago.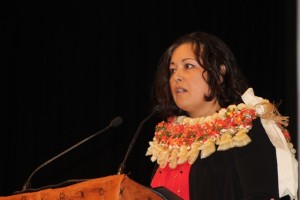 With two canneries based here employing more than 2000 people, decisions or indecision  by the Tuna Commission have repercussions for the territory.
A major discussion point at this year's meeting is management measures which would automatically come into force when a certain level of a stock of tuna is reached.
The Executive Director of the Tuna Commissi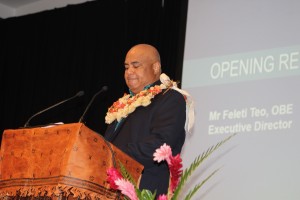 on, Tuvaluan Feleti Te'o said at yesterday's opening that competing interests and focus on financial gains has made it difficult to reach agreement on recovery plans for the fishery.
Play Audio
Tags: