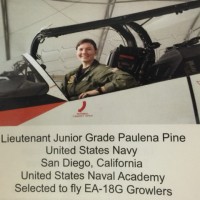 A local girl made her parents, grandparents and aiga proud when she received her pilot's wings at a winging ceremony earlier this month.
She is Paulena Pine, daughter of Scott and Evelyn Laufa'i Pine and granddaughter of Mr. Frederick Morgan Sr. and Mrs. Lalopu'a Taofi Morgan of Iliili.
Paulena was among 10 who graduated from the Naval Aviation School in Pensacola, Florida earlier this month.
Her grandparents traveled from American Samoa to witness her graduation, joining her parents and brother Jeffrey at the winging ceremony.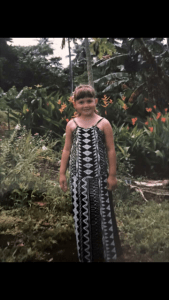 Paulena was born in San Diego, California and  lived in Ili'ili with her grandparents from 1995-1996.

She has returned to visit several times since then.

Paulena graduated from the U.S. Naval Academy in 2014 and enrolled in the NAS Flight School.

Now that she has successfully completed her training, her assigned aircraft is the EA-18G Growler jet.

Congratulations, Paulena!

Tags: