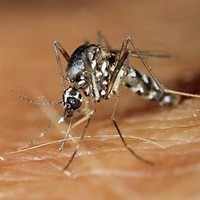 No confirmed cases of Zika in the territory yet but lots of suspected cases seen at the Emergency Room of the LBJ Hospital and community health centers.
Epidemiologist at DOH, Scott Anesi told KHJ News yesterday that it will be two weeks before results of a second round of tests in Hawaii will be known.
The second tests are needed to differentiate Zika from other common mosquito spread diseases like dengue and Chuikungunya.
Anesi confirmed reports that KHJ News has received from patients who were diagnosed with Zika at the hospital, that several people are turning up for treatment of symptoms of Zika.
Anesi says residents should clean up their surroundings, practice good hygiene, follow the three D's, drain containers that collect water, dress appropriately and use insect repellant that contains Deet.
Zika is suspected of causing birth abnormalities, although the US Centers for Disease Control has not confirmed any such links in the US or territories.
Nevertheless epidemiologist Anesi gives this advice.
Tags: