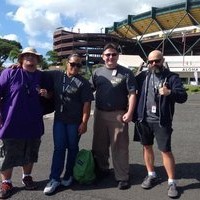 Team Amerika Samoa at the JPS Hawaii Classic 2016 is pschyched up mentally, spiritually and physically for their battle against the Northern California team.
Kick off is at 4 pm our time at the Aloha Stadium.
Like they have called high school football games this past season, our commentators John Raynar, Sia Atofau and LJ Solo will be calling the action in this historic match live on V103 Radio, courtesy of Hawaiian Airlines and other local companies.
The game is also streamed on wvuv.com.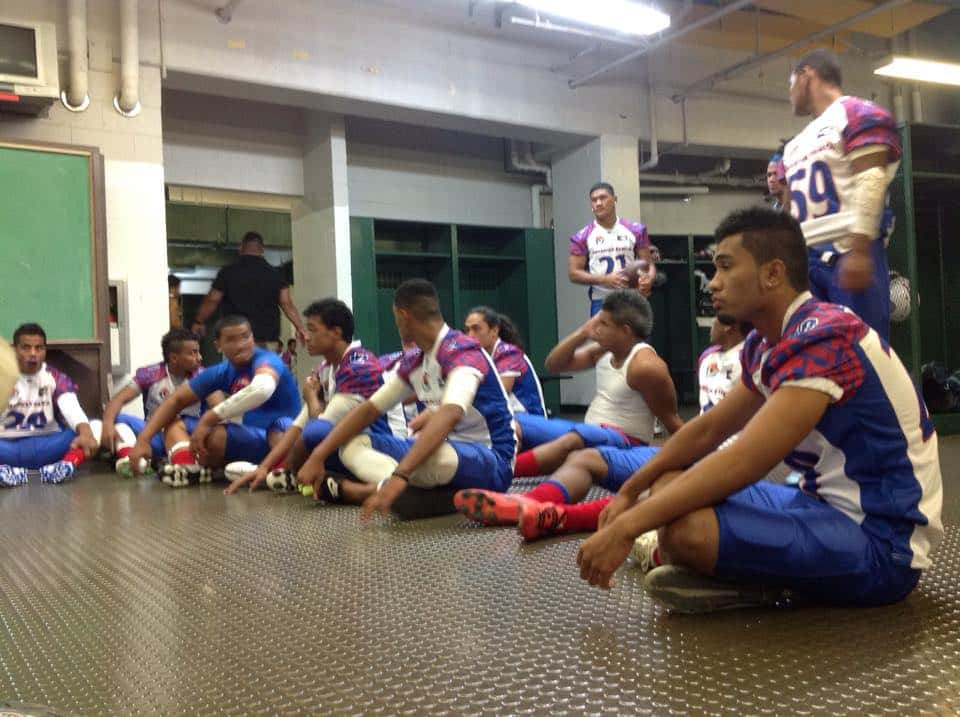 Director of Education Vaitinasa Dr. Salu Hunkin Finau who is in Honolulu with the team says KVZK-TV will also be airing the game live on Channel 2.
And she asks for "your prayers for our young athletes from Fagaitua Samoana, Leone, Tafuna, Nu'uuli Vocational Technical High School and Faasao Marist High School."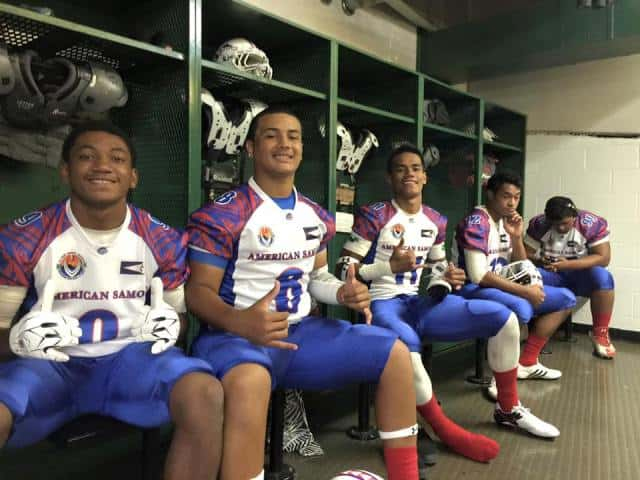 The DOE Director acknowledges Jesse Sapolu who's coordinating the games, Robert Faleafine, CEO and President of JPS Inc. Paradise Classic for sponsoring the event and Governor Lolo Moliga for supporting American Samoa's NFL candidates.

Vaitinasa says the athletes and coaches are holding up quite well "despite the distractions of beautiful Hawaii, the most sought after vacation spot in the world!"

Tags: