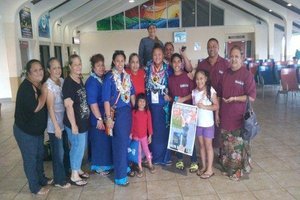 American Samoa's Weightlifting Team to the Pacific Games returned home safely yesterday afternoon.
The team won one gold, two silver and five bronze medals.
It was a long trip and the travelers were relieved to be home.
Proud grandparents, parents and family members waited patiently at the airport to greet and congratulate the team.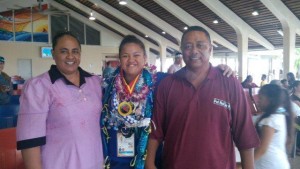 Sixteen year-old Orepa Talo who won a gold and silver medal in the junior weightlifting division was glad to be home and shared her experience at the Pacific Games with our Sa Viena.
Play Audio
Silver medalist Jennade Ausage said competing at the Pacific Games was a great experience.
Play Audio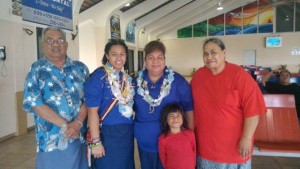 Tanumafili Jungblunt won four bronze medals and Malaki Sitagata also won a bronze medal.
Also on the weigthlifting team was Monica Afalava.